Deep Sentinel Defends Your Privacy
Every component of our Home Surveillance System was designed to preserve and defend your privacy in addition to your property. At Deep Sentinel, we understand that it's not just a house. It's a home.
Frequently Asked Privacy Questions
How do I know your 24-hour surveillance agents won't spy on my family inside our home?+
There are absolutely no cameras installed inside your home. We monitor and protect the outside perimeter of your home.
Can your agents decide to watch us when we're outside?+
No. Our cameras and monitors are in a state of sleep until if and when the AI system detects a human and alerts our agents.
Can your agents continue to watch us after an alarm?+
No. Deep Sentinel Surveillance Agents are tracked and rated on their reaction time from start to endpoint of an incident. They're trained to dismiss non-events, which terminates their interaction with your system.
How do I know what the surveillance agents see?+
Our smartphone companion app provides you with a detailed log of all Surveillance Agent activities related to your property.
Could your Surveillance Agents lurk around my house?+
No. Our Surveillance Agents work 24/7 from a remote location. They are never at your home.
Do Deep Sentinel Surveillance Agents know where I live?+
No. Our agents never see your address unless they need to call the police about an ongoing security threat.
Will Deep Sentinel Agents disrupt my privacy at work and call me if a squirrel jumps on my fence?+
Never. Our agents call only when they identify an actual threat at your home. No false alarms. Ever.
Do I have to keep watching my phone at work or on vacation in case your agents call?+
Absolutely not. Our agents will call law enforcement on your behalf. When a crime is taking place, every second counts.
How will I know if your agents have called the police to my home?+
Our agents will call you to let you know. They'll leave a message if you are unavailable. You can also check the app for recent activity.
Will my neighbors' peace be disrupted by loud alarms?+
If an alarm is set off, it is because there is a legitimate threat to your home and neighborhood.
Will guests or visitors be recorded as they enter my home?+
If you're expecting people, you can switch your cameras to Privacy Mode using the smartphone app. This will temporarily turn off the system.
Will Deep Sentinel embarrass me by calling the police on a neighbor or delivery person?+
Never. Our Surveillance Agents are security guards trained to know the difference between a well-intentioned visitor and a dangerous intruder on your property. And they'll make that distinction in seconds.
Triggered Only on Suspicious Activity
Our nextgen smart cameras and microphones are triggered only when potential suspicious activity is detected. Live surveillance agents have no way to remotely activate a camera on your property, and our data servers keep a log of how long an agent takes to either dismiss or respond to an event.
Eyes and ears are only on the threat, not you and your family.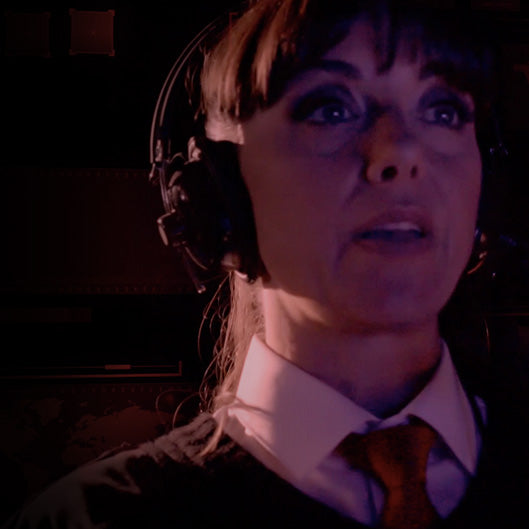 Where Are My Video Files Saved?
The Smart Hub installed in your home processes and saves your video content locally. Whenever a person or vehicle enters your Protection Zone, these escalated events are sent to our secure cloud server, where they are viewed by LiveSentinel Agents and stored. All events regardless of classification will be stored locally on the hub.
One Click, Total Privacy
Our cameras are always in sleep mode until if and when our system detects human movement.
Having a backyard barbeque or party? Quickly set one or all cameras to Privacy Mode with our smartphone companion app. One click, total privacy.